Driving after-sales revenue through customer retention
80% of customers think that better service is a compelling reason to prefer a competing brand's product when making their next purchase decision.
Try it for free
We help you stay relevant
Targeted insight into concrete customer needs through data collection.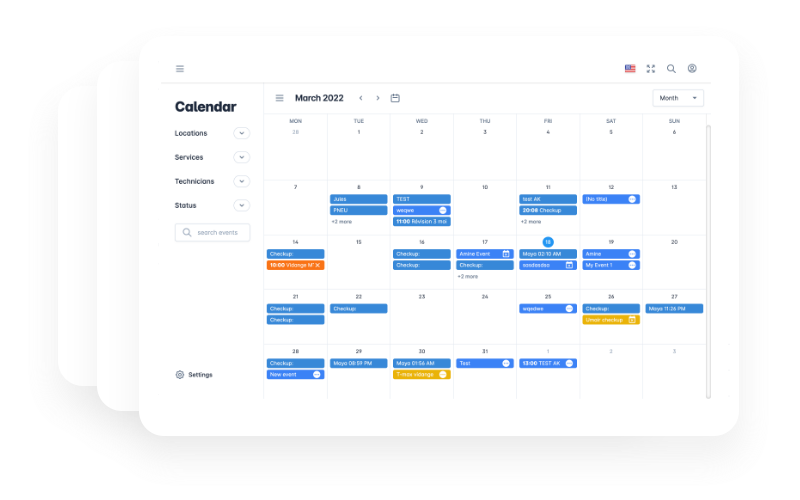 Retention oriented.
Build customer success strategies that increase retention and revenue.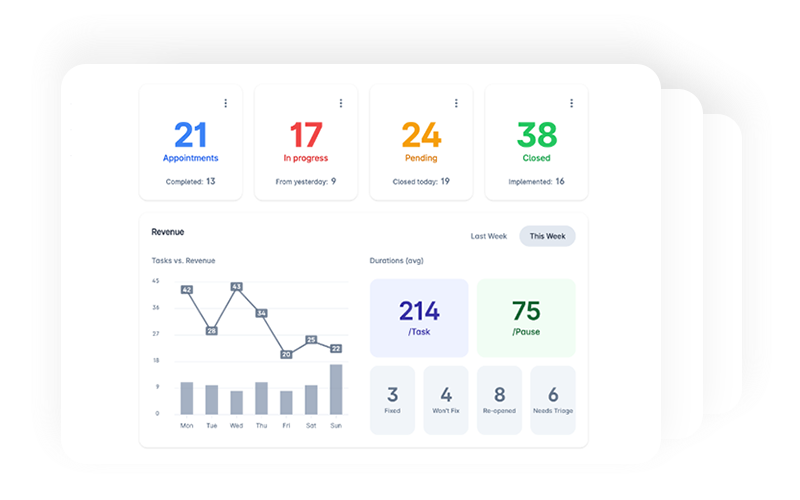 Decentralised SaaS.
Create powerful apps with Fixy's API to save time and deliver insights in real-time.
Transforming the after-sales business
and customers retention through digital
Simplify scheduling
Make easy appointments by offering times that work with your availability.
Increase retention
Increase engagement during key phases in the customer journey.
Automate workflow
Autopilot your workflow from scheduling, workforces, invoicing...
Self-drive checkout
Make 1-Click checkout more convenient and as simple as ABC.
Co-brand
Engage with your customers over our plug and play website and APIs.
Reward loyalty
Incentivize customers loyalty and adherence to safety guidelines.
Boost your revenue & cut work hours
Turn data into tangible value-added benefits.
Better control your guarantee
The smart IoT device that gives power back to distributors.
Track issues

The IoT device tracks and stores engine issues with associated KM.

Connect with customers

Push issues into the customer's mobile app through Bluetooth.

Convert opportunities

Turn issues and checkup reminders into customers schedules.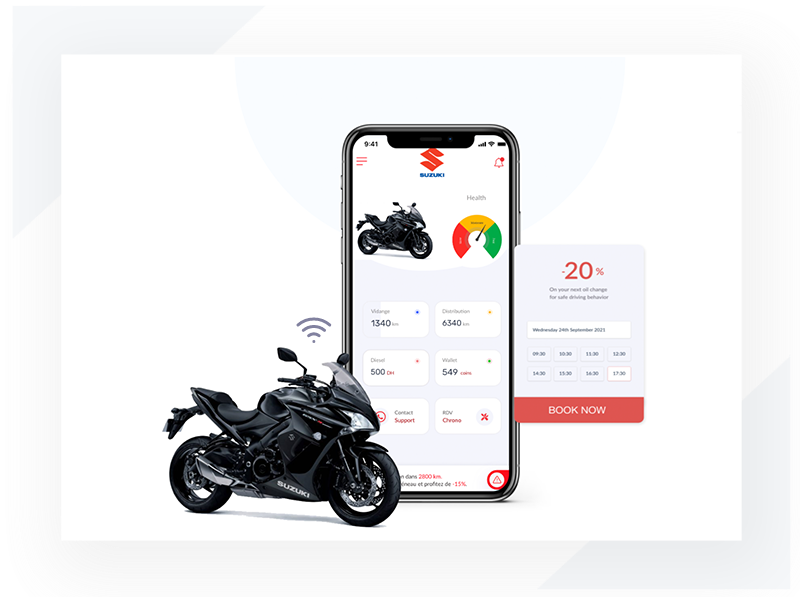 We're on a mission to grow the business
of garages and service centers.
Casky empowers businesses to manage their own after-sales and repairs without apps or marketplaces
that charge unsustainable fees and commissions.
Starter
$69/mo
The quickest way to more business power
Create a simple,
planning and scheduling
website, in minutes.
Up to 5 users
co-branded website
Pro
$95/mo
For growing teams. ($540/6 months)
Includes real-time scheduling
guarantee tracker
live chat
email marketing
1-click checkout
collaboration tools
dashboard
co-branded website
Business+
$154/mo
Scale your business, increase productivity,
and keep your teams connected
Everything you need
to increase your revenue
and to autopilot your workflow.
No hidden fees or commissions
connect your domain
Let's talk.
We will help you unleash your growth potential.